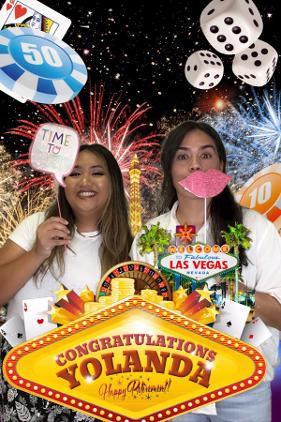 Our photo booth services stand out as the ultimate value proposition, ensuring that every penny spent translates into an exceptional, personalized experience. While upfront costs might seem daunting, our commitment to unparalleled customization sets us apart. Customers aren't just getting a photo booth; they're gaining access to a world of creativity and personalization. From crafting bespoke templates to designing virtual backgrounds and welcome tap pages, every element is tailor-made to reflect their unique style and vision. But it doesn't stop there; we redefine convenience by offering multiple delivery options—SMS text, QR Code, AirDrop, or Email—ensuring a seamless and hassle-free experience for guests to access their cherished memories. What sets us apart is the fusion of top-notch quality and boundless creativity, guaranteeing an event that's not just memorable but truly one-of-a-kind and undeniably fun. With us, customers aren't just buying a service; they're investing in an unforgettable, customized journey that leaves everyone smiling.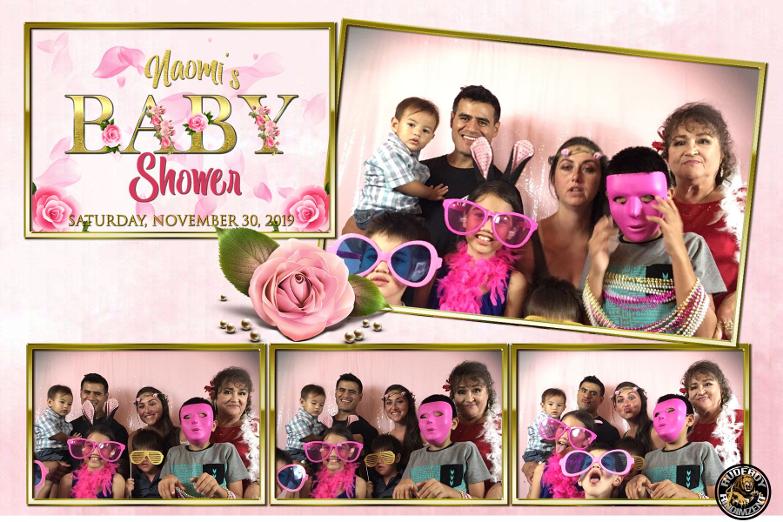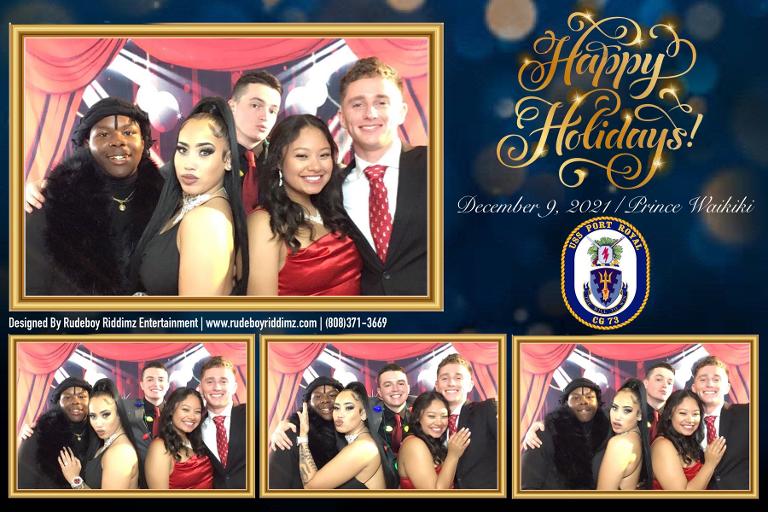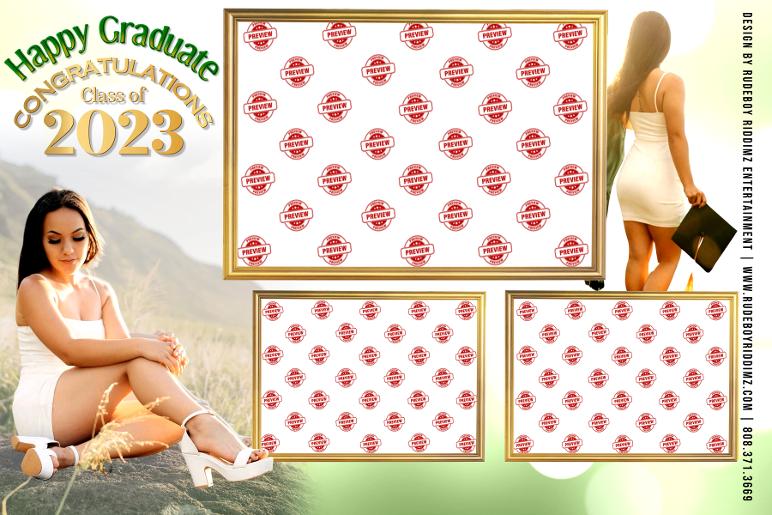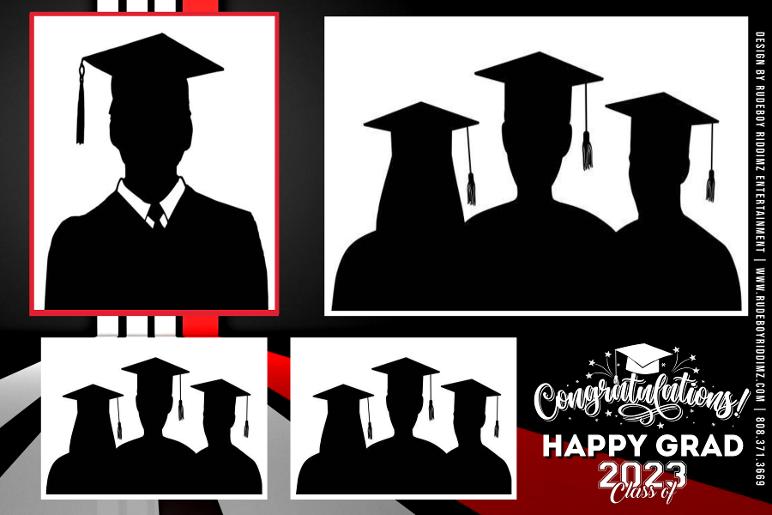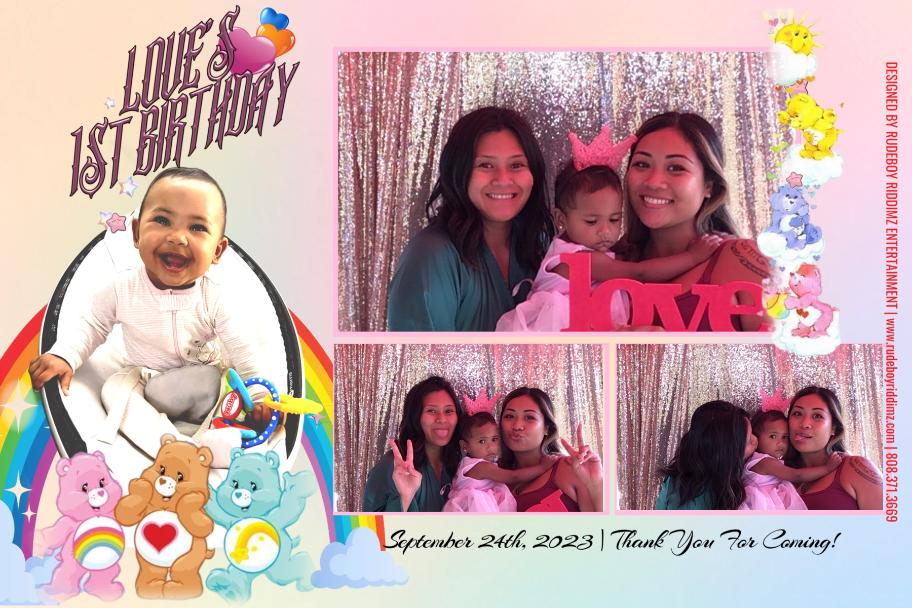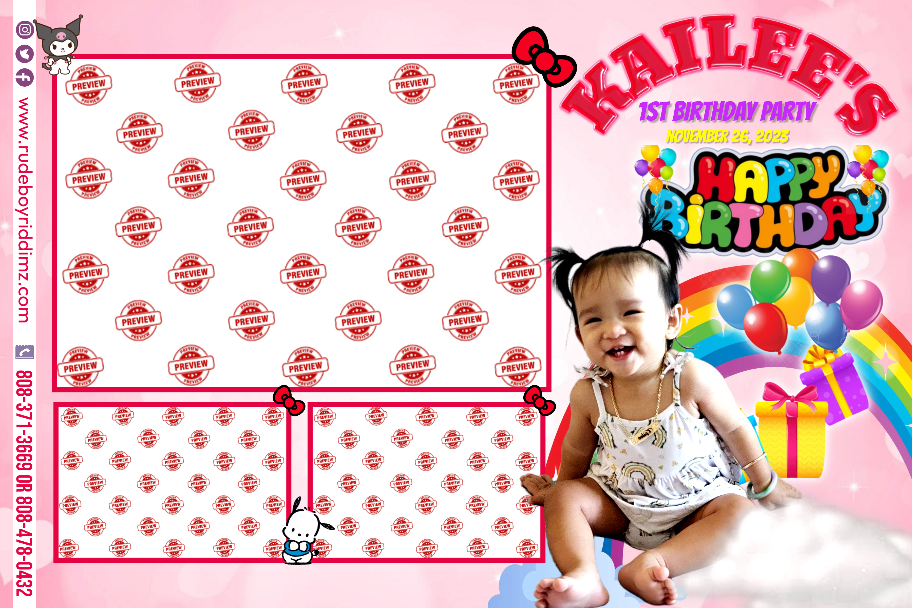 WE CAN CUSTOMIZE YOUR BACKGROUND!
ASK ABOUT OUR KAMA'AINA AND/OR MILITARY DISCOUNTS!
*MINIMUM 3 HOURS BOOKING*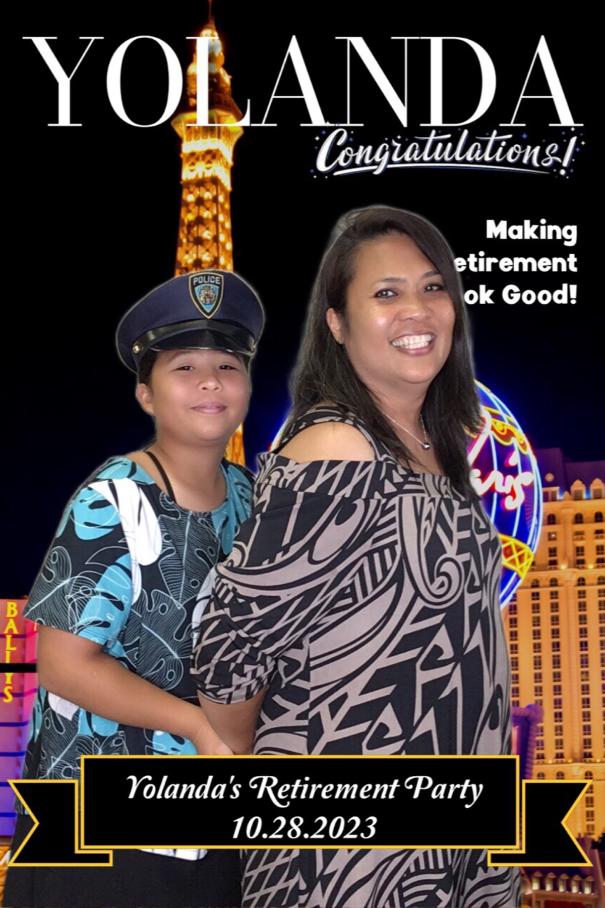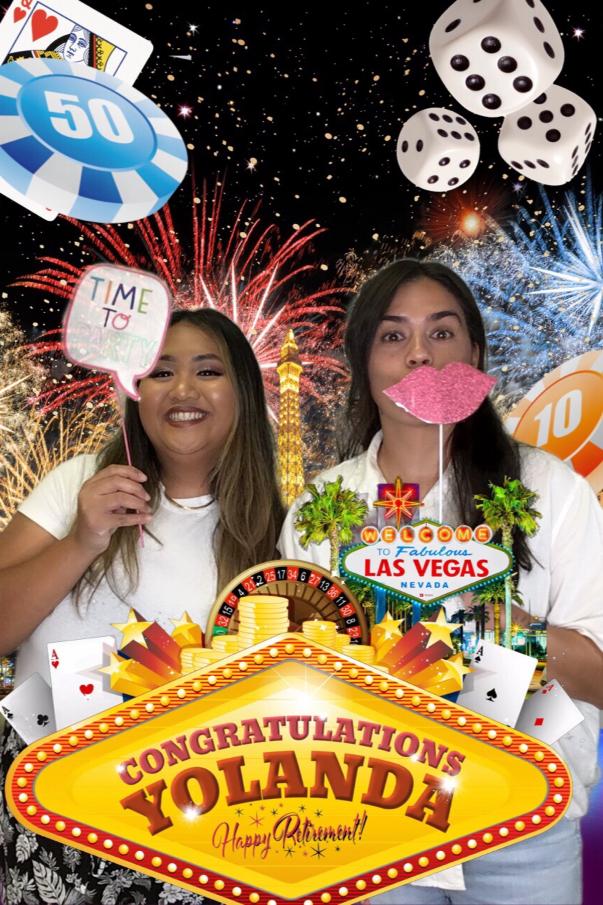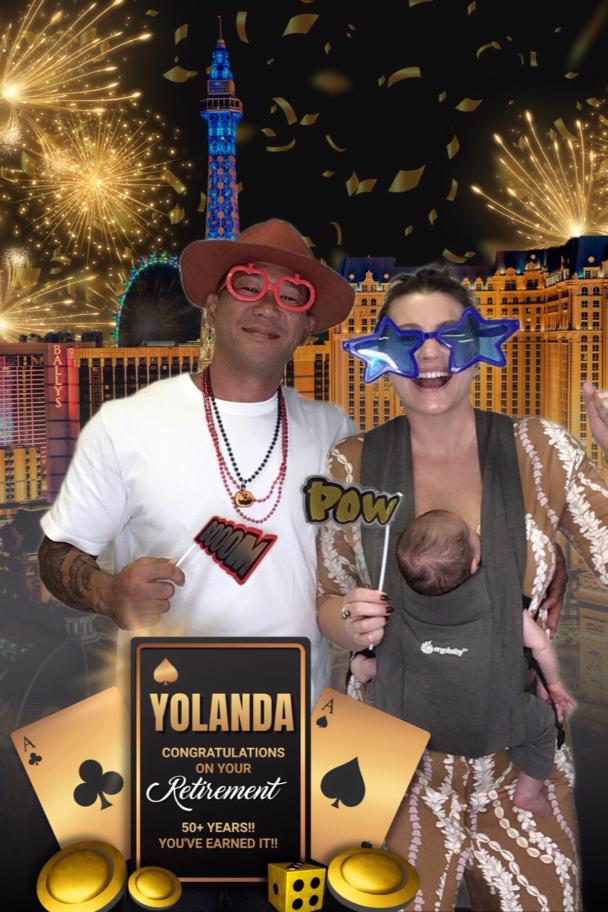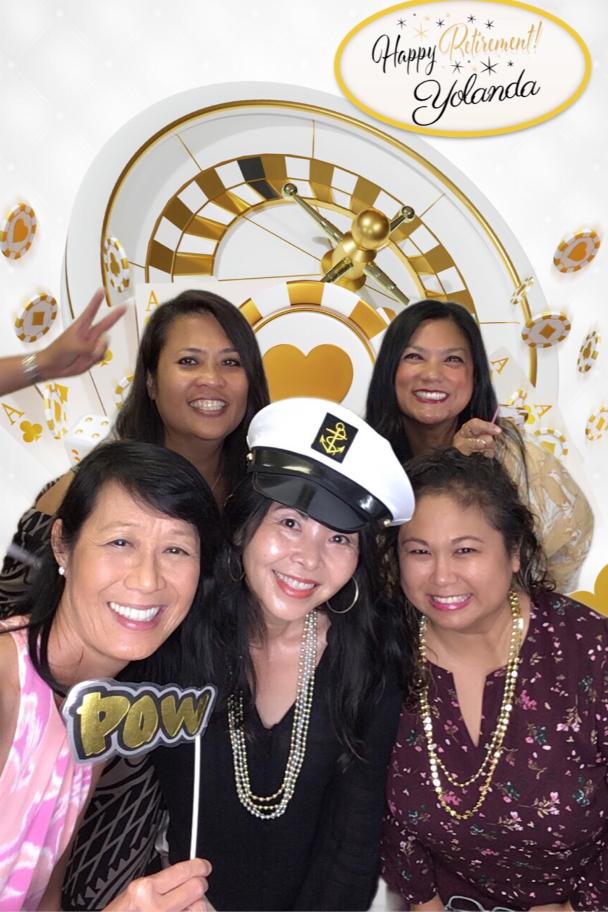 CHOOSE ONE OF OUR POPULAR PACKAGES!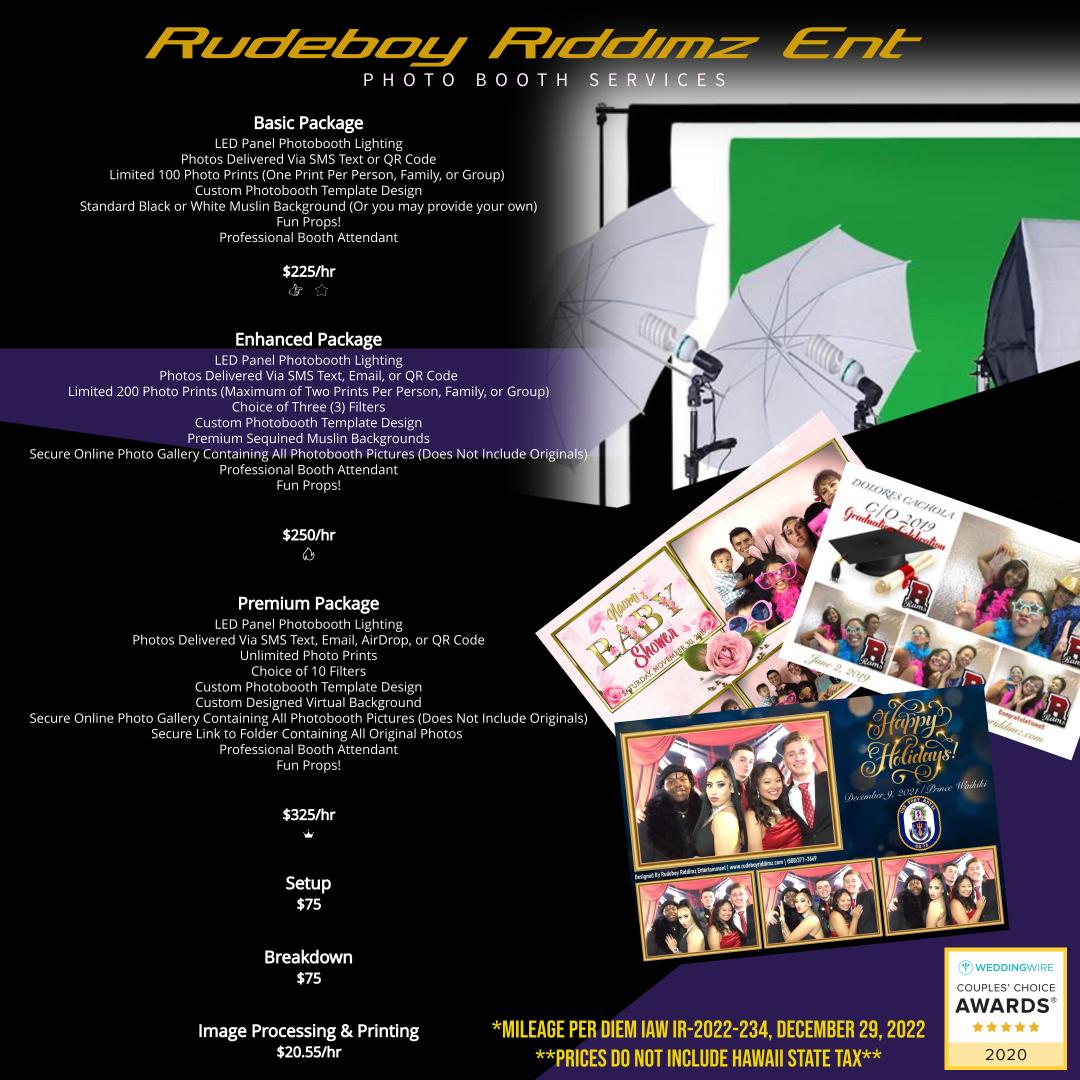 © Copyright Rudeboy Riddimz Entertainment